You are a passionate cook and you want to cook lemon pie, but you don't know how to proceed. In this article we offer you some ingredients and steps to follow to make lemon pie. Read on to find out more about the steps involved in baking a lemon pie.
Some ingredients needed for baking lemon pie
It is almost impossible to talk about lemon pie without referring to citrus fruit, as it is a dish that is more devoted to citrus fruit because of the presence of the lemon in it. Indeed, to make a lemon pie, several elements come into play. First of all, for 200 grams of wheat flour, 100 grams of icing sugar are needed, as this is an essential ingredient in the making of the lemon tart. For the same amount of flour, we need 80 grams of butter and a pinch of salt. Apart from that, we also need an egg to make your lemon pie more delicious. For the filling of your recipe, you will need at least 4 lemons, 50 grams of butter, 125 grams of cane sugar. You will also need to use 3 eggs and a heaping tablespoon of cornflour for the filling. Once you have these elements, you can now proceed to the preparation of your lemon pie.
Lemon pie: the steps to follow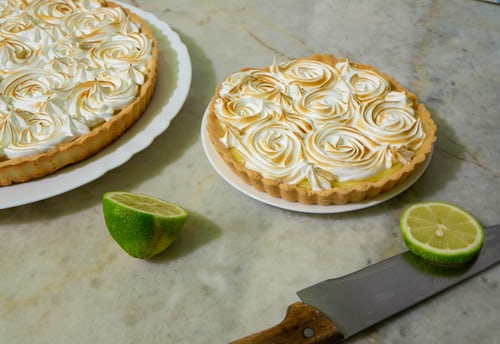 Making a lemon tart is not a difficult task, just follow these steps carefully and you're all set. First of all, put the wheat flour including all the ingredients for the dough into the bowl and mix it to obtain a homogeneous mixture. Then put the dough in the oven at a temperature of 200°C. Once the dough is cooked, you can now prepare your lemon curd by putting the lemon juice in a saucepan to a low boil and pour it over the eggs while whisking. After 15 minutes of preparation and adding the butter, you can remove the lemon curd and finally pour the mixture over the pastry and leave it to cool in the fridge.